"Christ is Risen from the dead, trampling down death by death, and upon those in the tombs bestowing Life."
~ Paschal Troparion
62 Harvard Avenue, Allston, MA 02134
Church and school phone: (617) 787-7625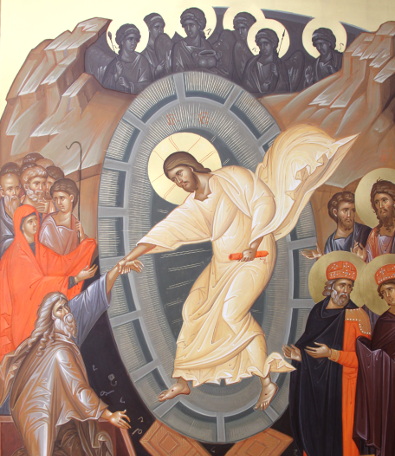 Christ is Risen!
Join Us for Bright Week
---
The services during Bright Week are a continuation of Pascha that can help us bring the spirit of the Resurrection into our daily lives. For service dates and times, please refer to the Calendar page.
Resources for the Paschal season can be found on the Pascha page.
~ Clergy ~
---
Fr. Teodor Anastasoaie
Fr. Dcn. John Williamson
Fr. Dcn. Andrey Sukharev
Fr. Dcn. Michael Tishel