"Christ is Risen from the dead, trampling down death by death, and upon those in the tombs bestowing Life."
~ Paschal Troparion
62 Harvard Avenue, Allston, MA 02134
Church and school phone: (617) 787-7625
A Visit from His Grace, Bishop Daniil
---
His Grace will be in town for services this weekend (September 2-4) and a few services next week. For service times, please see the Monthly Calendar. (Note: Friday night 9/2, Vespers is in English, but Saturday morning 9/3, Liturgy is in Slavonic.)
Services for St. John of Rila: August 30 & 31
---
St. John of Rila Vespers will be on 8/30 at 6pm, and Orthros and Liturgy at 6am/7am on 8/31.
Welcome Back, Students!
---
We look forward to seeing you all at Holy Resurrection again.
Videos, Articles, and Talks
---
For a rare but brief (less than a minute) video of St. John of Shanghai and San Francisco, click here.
Also, click here for an inspired talk by elder Zachariah of St. John the Baptist Monastery in Essex which he gave in Bulgaria on the occasion of the publication of his book about St. Siloan. The talk is a recapitulation of the teaching of St. Siloan on the Spiritual Life. The unique thing is in the presentation--how direct, inspired and personal. The talk is about 45 minutes long.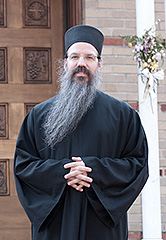 Blessed are the Pure in Heart: Reflections on the Spiritual Nature of Suffering - by Fr Maximos, Simonopetra Monastery, Mt Athos
Click here to listen to Fr Maximos' March 23, 2013 lecture from the HROC Lenten Retreat for women.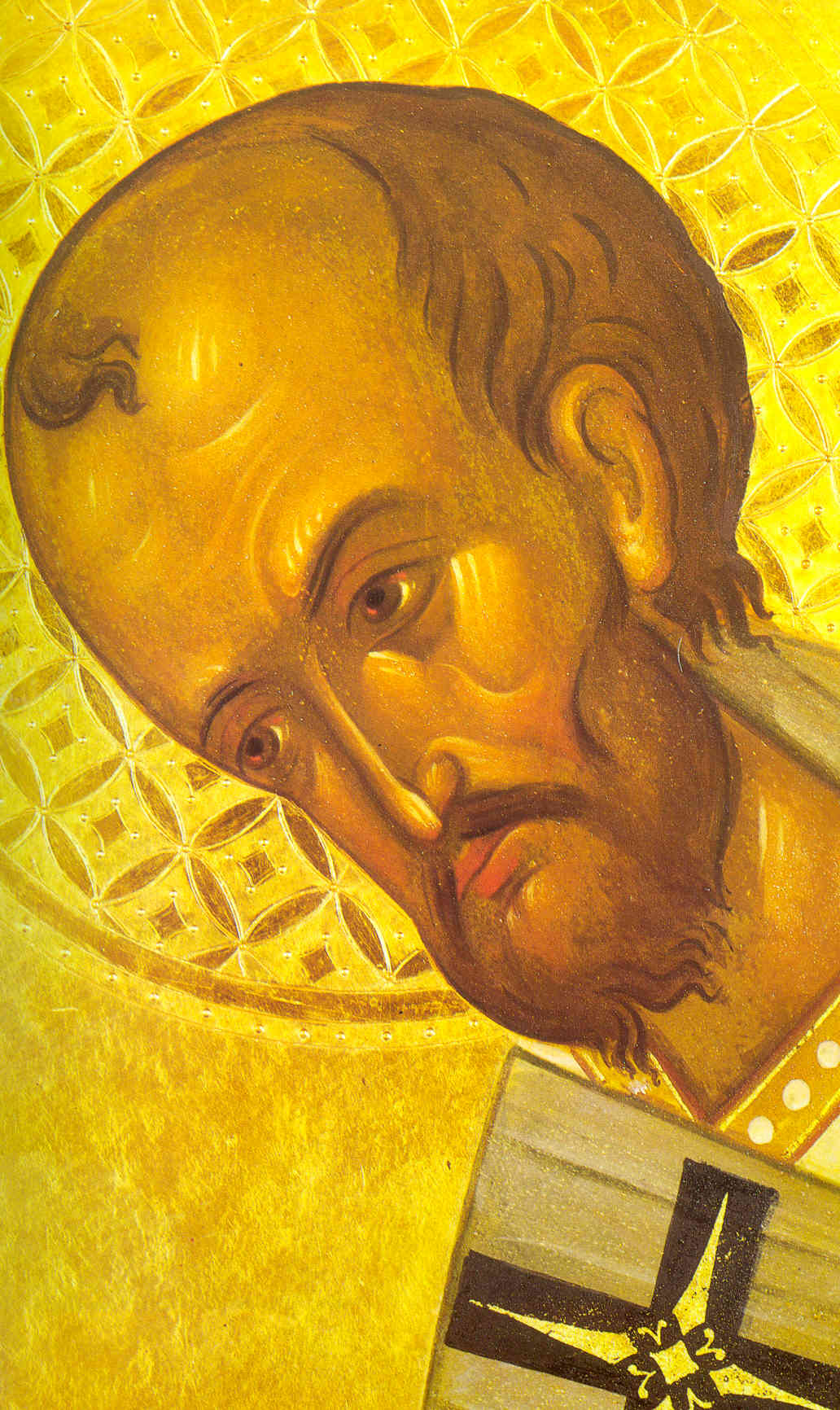 Advice Concerning Why We Need To Read Scripture Daily - by St John Chrysostom
I also always entreat you, and do not cease entreating you, not only to pay attention here to what I say, but also when you are at home, to persevere continually in reading the divine Scriptures. When I have been with each of you in private, I have not stopped giving you the same advice. Do not let anyone say to me those vain words, worthy of heavy condemnation, "I cannot leave the courthouse, I administer the business of the city, I practice a craft, I have a wife, I am raising children, I am in charge of a household ..." Read More >>
~ Weekly Schedule ~
---
Orthodoxy 101: Saturdays at 4pm
Vigil: Saturdays at 5:30pm
Divine Liturgy: Sundays at 9:30am
Open Door Dinner: Mondays at 6pm
Tree of Life Bookstore: Sundays after Church and by appointment
St Herman's School: 8am–3pm Monday–Friday during the school year
Deaf Ministry: Amateur ASL interpreters at most church services
Please see the Monthly Calendar for Feast Days, other services, and events.

~ Clergy ~
---
Fr. Michael Kon, Assistant Rector
Fr. Teodor Anastasoaie
Fr. Dcn. John Williamson
Fr. Dcn. Andrey Sukharev
Fr. Dcn. Michael Tishel