"Christ is Risen from the dead, trampling down death by death, and upon those in the tombs bestowing Life."
~ Paschal Troparion
62 Harvard Avenue, Allston, MA 02134
Church and school phone: (617) 787-7625
Annual Lenten Women's Retreat
---
Restoring the Image:
Women, Beauty, and the Church
Saturday March 30, 2019 | 8:30am to 4pm
In today's world, women face a dizzying array of conflicting messages on beauty. Through her work in the field of Orthodox Christian Aesthetics, Krista West brings a fresh perspective to this important topic and will discuss how the Church's understanding of beauty can instruct, inform, and inspire women today. Based on patristic theology and filled with practical tips, this retreat helps build community among women and is sure to be an enjoyable and educational experience! Find a printable flyer here.
Registration (cash or check): $40 adults | $25 students (includes lunch and tea)
Registration link: http://tinyurl.com/lkh5ash
Contact Lydia Hutchinski for registration questions and/or financial assistance (617-323-5989 | hutchinski@verizon.net)
Carpooling is recommended; on street parking only
Presvytera Krista West is an ecclesiastical tailor whose greatest passion is to bring more beauty into the world, and so she reads, writes and sews in the basement studio of her 1923 house. She also has a podcast called the Opinionated Tailor which can be found on Ancient Faith Radio. You can find her work online at kwvestments.com and avlea.life, and follow her on YouTube (search for "Krista West") and Instagram (kristamwest).
The Seeds Sown Before Great Lent
---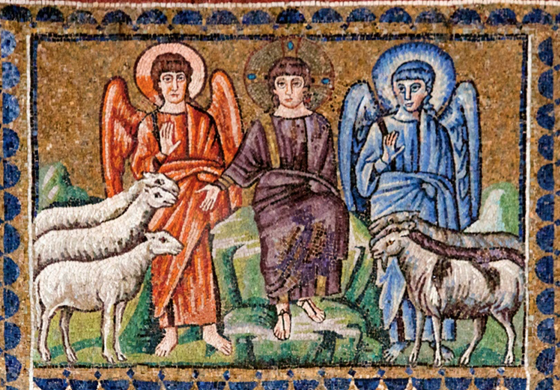 We are about to embark on a tremendous journey together with our Lord and with each other- traveling with Him, through His life, Passion, Crucifixion and Resurrection. This period is called the opening of the Triodion, the beginning of the weeks before Great Lent. We are invited to step out of "Caesar's grasp" for a time, "now lay aside all earthly cares" and attend to a world of spiritual refinement and benefit for our eternal soul.
The next four weekends help us to lay the foundation stones for a good Lent. The themes are explored below so that we will be attentive and ready: Humility, the Mercy and Love of the Father, the Last Judgment and Forgiveness.
We seek to "meet the Lord" in the temple of our own heart and to prepare for this encounter through repentance. Let us follow the themes of the weeks: The Seeds Sown Before Great Lent.
Service Dates and Times
---
For service dates and times, please refer to the Calendar page.

~ Weekly Schedule ~
---
"Orthodox Faith and Life" Class (aka Orthodoxy 101): Saturdays at 4pm
Vigil: Saturdays at 5:30pm
Divine Liturgy: Sundays at 9:30am
Open Door Dinner: Mondays at 6pm
Tree of Life Bookstore: Sundays after Church and by appointment
St Herman's School: 8am–3pm Monday–Friday during the school year
Deaf Ministry: Amateur ASL interpreter at most church services
~ Clergy ~
---
Fr. Teodor Anastasoaie
Fr. Dcn. John Williamson
Fr. Dcn. Andrey Sukharev