"Christ is Risen from the dead, trampling down death by death, and upon those in the tombs bestowing Life."
~ Paschal Troparion
62 Harvard Avenue, Allston, MA 02134
Church and school phone: (617) 787-7625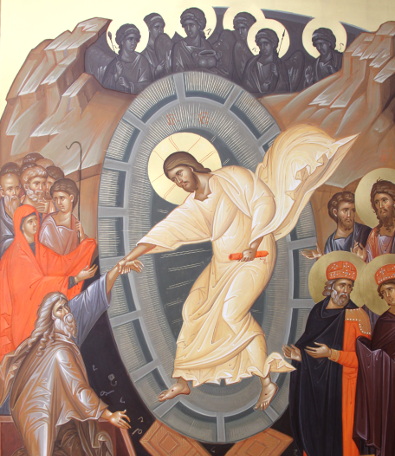 Christ is Risen! Indeed He is Risen!
---
Here you can find a conversation between Elder Porphyrios and his spiritual son about the deeper meaning of Pascha.
A very inspiring video about the Hawaiian Iveron Icon of the Mother of God and what happened over Pascha this year:
HOLY PASCHA 2020 - The Miracle of the Wonderworking and Myrrhstreaming "Hawaiian" Iveron Icon.
Resources for the Paschal season can be found on the Pascha page.

~ Weekly Schedule ~
---
"Orthodox Faith and Life" Class (aka Orthodoxy 101): Saturdays at 4pm
Vigil: Saturdays at 5:30pm
Divine Liturgy: Sundays at 9:30am
Open Door Dinner: Mondays at 6pm
Tree of Life Bookstore: Sundays after Church and by appointment
St Herman's School: 8am–3pm Monday–Friday during the school year
Deaf Ministry: Amateur ASL interpreter at most church services
~ Clergy ~
---
Fr. Teodor Anastasoaie
Fr. Dcn. John Williamson
Fr. Dcn. Andrey Sukharev
Fr. Dcn. Aaron Friar