"Christ is Risen from the dead, trampling down death by death, and upon those in the tombs bestowing Life."
~ Paschal Troparion
62 Harvard Avenue, Allston, MA 02134
Church and school phone: (617) 787-7625
Clean Week: The First Week of Great Lent
---
During the first week of Great Lent, we strive with God's help to begin our journey toward Pascha with repentance and zeal. We do this through increased prayer, fasting, and love/almsgiving. (The first three days are more strict with regard to fasting.) We also participate in as many of this week's beautiful church services as we can. There are services every evening starting at 6:00 pm; see the calendar for details.
Of particular importance are the Presanctified Liturgies on Wednesday and Friday. Those who plan to receive communion at these liturgies should fast from food and water starting at 12 noon.
During this week we also look forward to the First Sunday of Great Lent, the Sunday of Orthodoxy, in which we celebrate the triumph of the Orthodox Church over the heresy of iconoclasm. Bring one of your favorite icons on Sunday for the procession!

Lenten Women's Retreat: Saturday March 14
---
Holy Resurrection's Sts. Martha and Mary Sisterhood invites you to a Lenten Women's Retreat with Matushka Constantina Palmer, author of The Scent of Holiness. The retreat's theme will be: "Becoming a Living Sacrifice." For more information please refer to the retreat flyer and schedule. If you would like to attend, please register online.
Speaker biography: Matushka Constantina Palmer and her husband live on and serve the Canadian Archdiocese of the OCA on the island of Newfoundland. She is the authour of The Scent of Holiness: Lessons from a Womens' Monastery as well as numerous articles on her blog Lessons from a Monastery. She hopes to publish her second book - also a collection of non-fiction stories - in the near future. She holds a Master's degree in Theology from Aristotle University of Thessaloniki and a Bachelor's degree in Great Books. Currently she is studying Social Work.

Featured Articles and Talks
---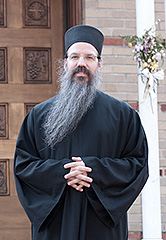 Blessed are the Pure in Heart: Reflections on the Spiritual Nature of Suffering - by Fr Maximos, Simonopetra Monastery, Mt Athos
Click here to listen to Fr Maximos' March 23, 2013 lecture from the HROC Lenten Retreat for women.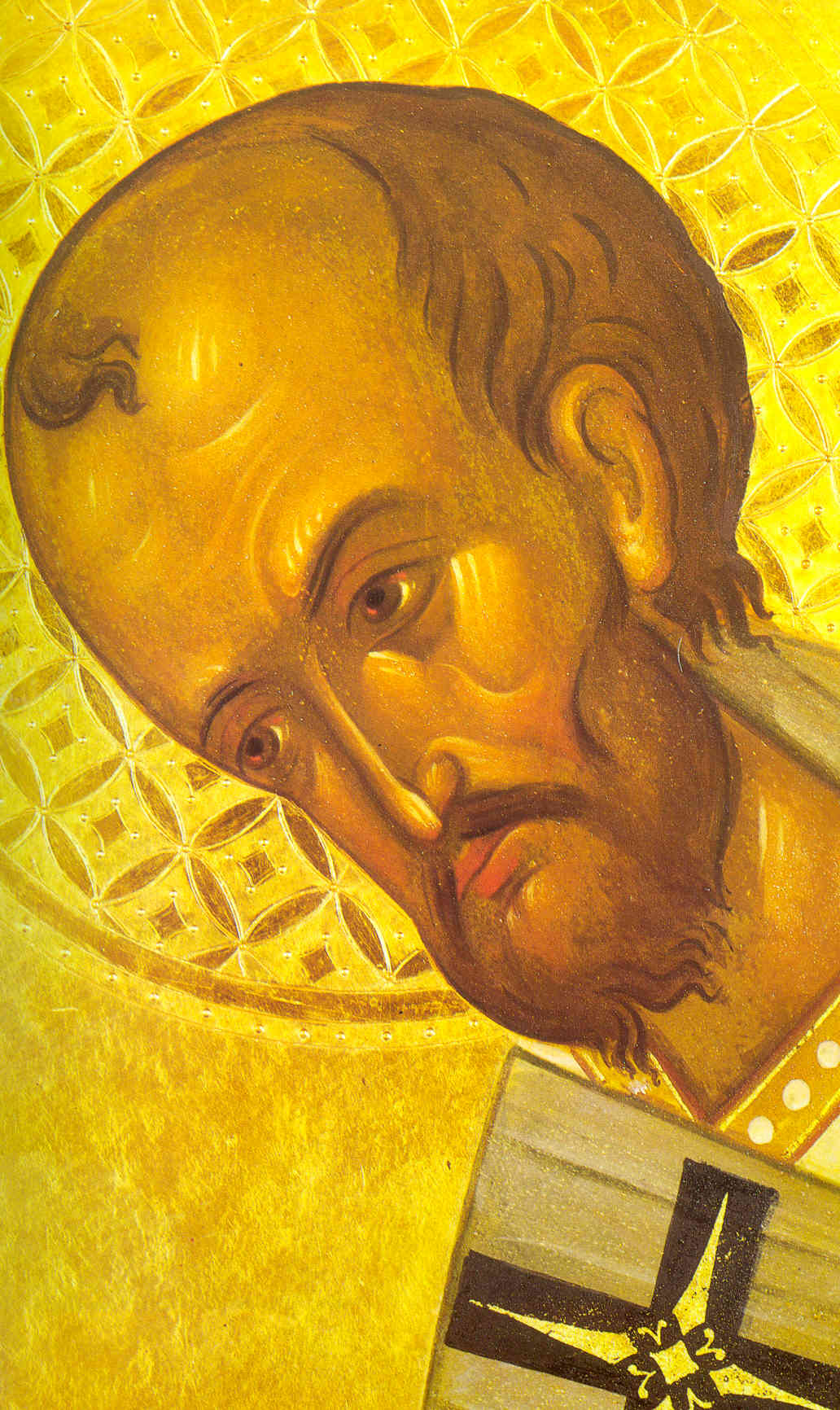 Advice Concerning Why We Need To Read Scripture Daily - by St John Chrysostom
I also always entreat you, and do not cease entreating you, not only to pay attention here to what I say, but also when you are at home, to persevere continually in reading the divine Scriptures. When I have been with each of you in private, I have not stopped giving you the same advice. Do not let anyone say to me those vain words, worthy of heavy condemnation, "I cannot leave the courthouse, I administer the business of the city, I practice a craft, I have a wife, I am raising children, I am in charge of a household ..." Read More >>
~ Weekly Schedule ~
---
Orthodoxy 101: Saturdays at 4pm
Vigil: Saturdays at 5:30pm
Divine Liturgy: Sundays at 9:30am
Open Door Dinner: Mondays at 6pm
Tree of Life Bookstore: Sundays after Church and by appointment
St Herman's School: 8am–3pm Monday–Friday during the school year
Deaf Ministry: Amateur ASL interpreters at most church services
Please see the Monthly Calendar for Feast Days, other services, and events.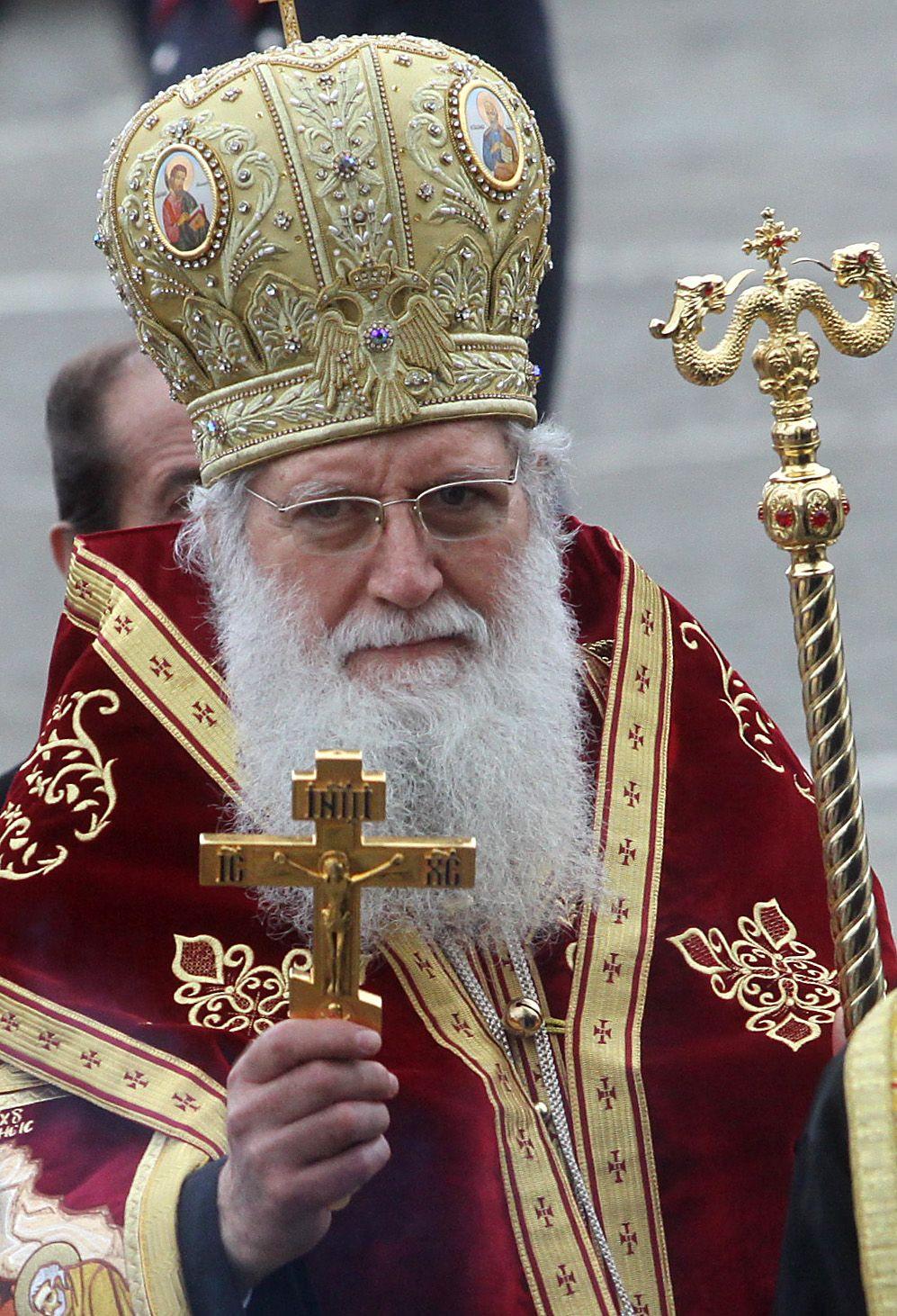 Our new Patriarch Neofit. Worthy! Достоен! May God grant him many years!


~ Clergy ~
---
Fr. Michael Kon, Assistant Rector
Fr. Dcn. John Williamson
Fr. Dcn. Andrey Sukharev
Fr. Dcn. Teodor Anastasoaie